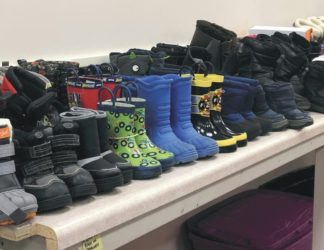 The Christ Child Society is holding a
Fall Boot Drive
for new and gently used children's snow boots from October 9-19!
There will be a
Boot Drop
at the Clothing Center on Sunday, October 9 from 12-3.
Donations can also be dropped off at the Center Loading Dock at the back of the building on Tuesdays or Wednesdays from 8:30-1,
or in boxes located at  participating schools or churches (call 574-288-6028 for a list).