Become a
Christ Child Society
Member!
Our committed volunteer members are the heart and hands of the Christ Child Society.
Our chapter welcomes members with diverse skills and backgrounds who are interested in making a difference in children's lives. A variety of ways to volunteer along with the opportunity to make new friends, have fun, learn new skills and grow spiritually – that's what the Christ Child Society offers.
Volunteer Opportunities
The Clothing Center

Community Outreach

Educational Programs

Fundraising and Event Planning

Leadership
Social Events



The Spring and Fall Luncheons

Derby Day Luncheon

Euchre Club and Book Club

Christmas Volunteer Lunch


Lunch and Learn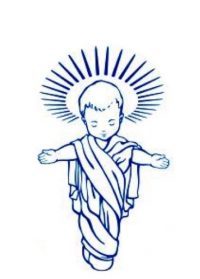 Spiritual Growth
The Annual Founders' Day Mass

Day of Reflection


Christ Child Prayer
Membership dues are used by our chapter to cover operating expenses and to support our mission.
Regular – $75-124
Patron – $125-324
Benefactor – $325+
Senior (age 65+) – $50+
Each member of our local chapter is also a member of the National Christ Child Society.
This is included in the dues listed above.
For more information, please email info@www.christchildsb.org