Membership
The Christ Child Society of South Bend has almost 400 members at various stages of participation in its mission. Through out the year, members have the opportunity to participate in a variety of activities ranging from direct service to the underprivileged of our community to social events designed to bond our members together.
Current membership levels/dues:
Regular – $75-124
Patron – $125-324
Benefactor – $325+
Senior (age 65+) – $50+
Membership dues are used by our chapter to cover operating expenses and to support our mission by clothing needy children.
Each member of our local chapter is also a member of the National Christ Child Society. The National office assesses our chapter $12 dues and $20 chapter support per member annually. Those fees are included in dues levels listed above.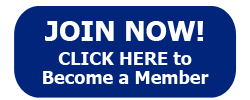 Please select your online dues payment option below or click the button to access the Membership Application Form. Return the completed form along with your dues to:
The Christ Child Society – Membership
2366 Miracle Lane
Mishawaka, IN 46545
If you would like more information or have questions concerning Membership please email us at info@christchildsb.com.
Want to Volunteer?
Are you a student in need of service hours?  An adult with time to share? We can use your skills!
Contact our COMMUNITY VOLUNTEER COORDINATOR:
Suzanne Wiwi at info@christchildsb.com or leave a message at 574-288-6028
Want to Make a Donation?
Click HERE to learn how.
Want to subscribe to the Newsletter?
Click HERE to subscribe to the Newsletter.