Kraljevo A Book For a Child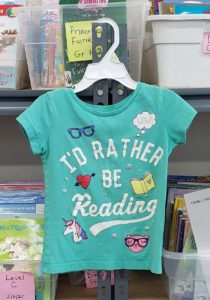 "Research tells us that reading stimulates young minds, opens doors, leads to school and life success and challenges the cycle of poverty. Yet 61% of low income households still have no children's books, thus giving these children an unfair start in life.
In response to this need, each infant, child and teen served by Christ Child receives an age appropriate book. Often parenting literature and fiction books are available for the caregivers as well. We are grateful to our members, Better World Books and the many community partners who supply us with gently used books.
Through our "A Book for a Child" program, we are helping to close the literacy gap one book at a time!"