There are many ways to take an active part in the mission of the Christ Child Society. First and foremost is to become a member. However, we invite you to join in serving the children of our community in other ways as well!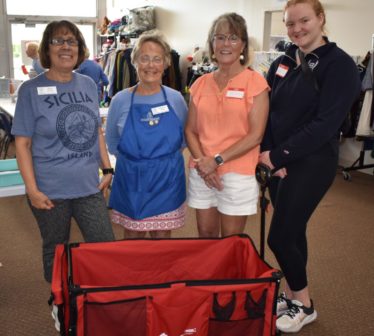 Become a Member
The Christ Child Society of South Bend has almost 400 members at various stages of participation in its mission. Throughout the year, members have the opportunity to participate in a variety of activities ranging from direct service to the underprivileged of our community to social events designed to bond our members together.
Membership dues are used by our chapter to cover operating expenses and to support our mission.
Each member of our local chapter is also a member of the National Christ Child Society.

Volunteer
Are you a student in need of service hours?
An adult with time to share?
We can use your skills!
Contact our COMMUNITY VOLUNTEER COORDINATOR:
Suzanne Wiwi at info@christchildsb.org or leave a message at 574-288-6028