The Christ Child Society's Clothing Center in Mishawaka is unique in the Michiana area. Last year over 4,500 children in need received new wardrobes, regardless of race, gender, or creed.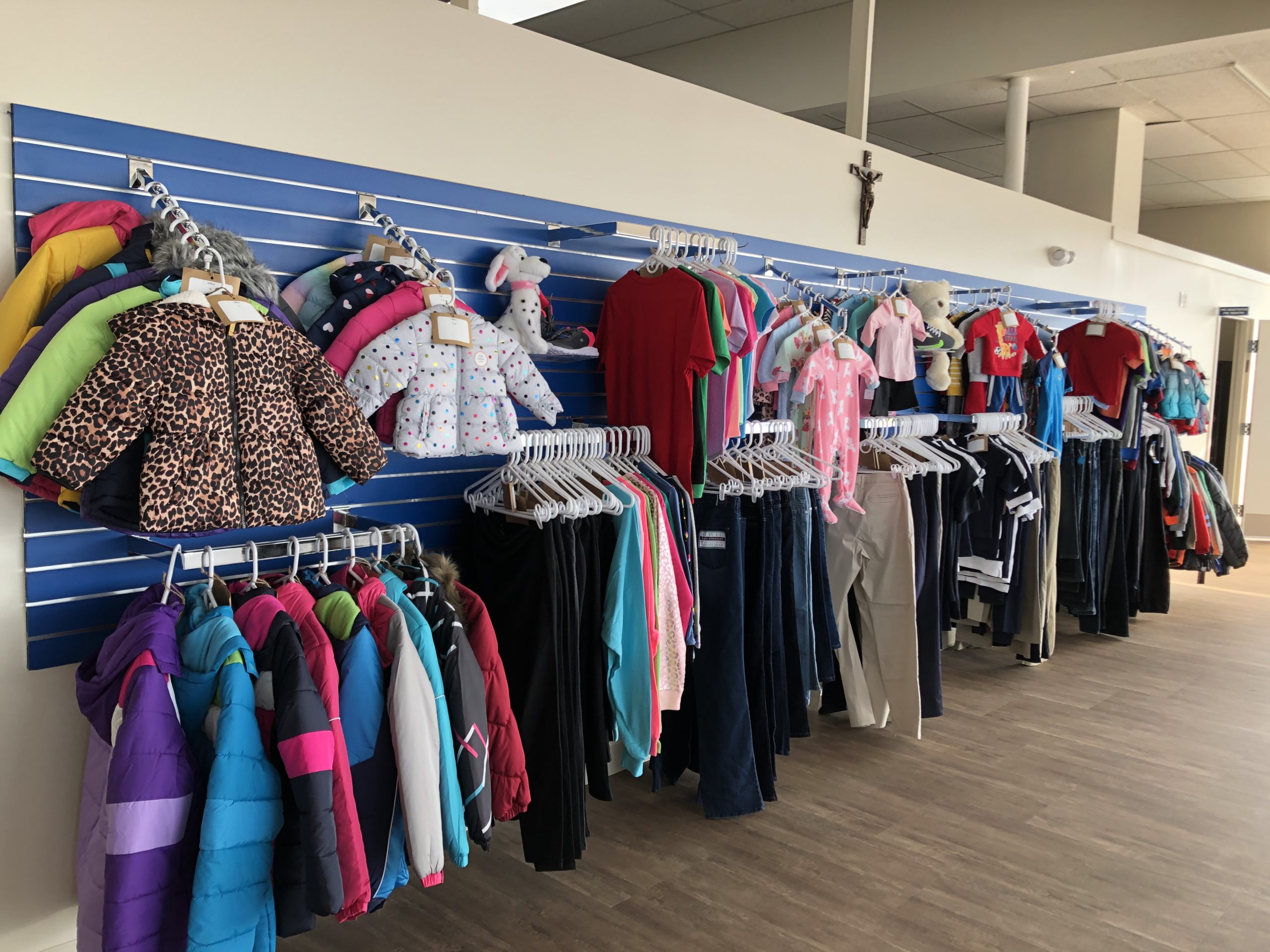 Clothing is distributed from August until Early December, on Wednesday mornings and select Thursday and Sunday afternoons (see sidebar for dates/times). Eligible children range in ages from birth through fourteen years and are referred by one of our
approved social service agencies
in St. Joseph County. Clients are assisted on a first-come first-served basis each open day. After an interview to determine sizes, parents or guardians receive a bag of new clothing for each child. An outfit of gently used play clothing, or perhaps something more dressy, is also offered. In addition, each child receives dental care items through our
Dental Health Program
and a book of their choice through
A Book for a Child
.
Families qualify for this service once each year.
New outfits for children ages 1 through 14 consist of:
Toddlers
(size 12 months to 4T)
Winter Coat, Hat & Mittens
Athletic shoes
7 pairs of socks
7 pairs of underwear (if needed)
Toddler 2 piece outfit
Blanket Sleeper or pajamas
Stuffed animal
Winter Coat, Hat & Gloves
Athletic shoes
7 pairs of socks
7 pairs of underwear
3 sports bras
T-shirt and Jeans or Leggings or Joggers OR
Uniform pants and shirt
Sweatshirt
If you are in need of Infant Clothing, and did not receive a Christ Child Society tote bag at the hospital, please refer to our Infant Layette Program.