Derby Day
Derby Day is an annual event giving members and their guests a chance to get out and enjoy the South Bend Spring.  Attendees are dressed in their Kentucky Derby best-from cute spring dresses to wonderful Kentucky Derby hats.  The event features a luncheon and a fashion show.  It is a wonderful afternoon filled with laughter and fun!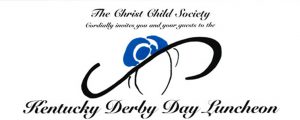 May 3, 2018, Blue Heron at Blackthorn
Beautiful day surrounded by beautiful friends-and HATS!  Lots of fun hats!