Nothing is ever too much to do for a child.
Mary Virginia Merrick
Founder, National Christ Child Society
The Christ Child Society of South Bend has served the children of St. Joseph County since 1947.
Over a quarter million children have found the dignity of new clothing, the empowerment of education and the joy of learning to read – thanks to the dedicated volunteers of CCS.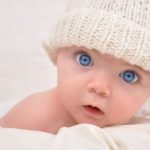 Clothing and other baby essentials are available for our tiniest children.
Angel Layettes are provided at area hospitals to any parents whose child did not survive birth.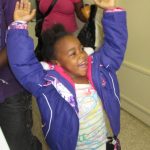 Low-income families can receive new winter clothing, shoes, and dental supplies, as well as books and gently used items, for their children aged 1-14.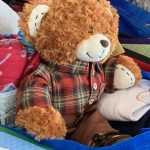 Children entering foster care receive a large personalized tote offering the security of new clothing and comfort items.

Scholarships are awarded to eligible CCS clients to further their education.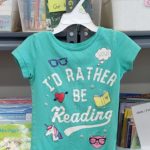 SUCCESS is a supportive partnership with St. Adalbert Catholic School in South Bend.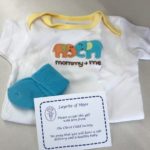 A Layette of Hope is a small gift of reminding a newly pregnant woman of the life she now carries.
South Bend Celebrates 75th Anniversary
On August 6, 1947, Rosaleen 'Puddy' Crowley founded the Christ Child Society of South Bend.  Seventy five years later, the organization is still growing, still thriving and still finding new ways to serve the community.
The 75th Anniversary will be celebrated throughout the year.
August 4
Open House
  4 -7 PM
August 10
Opening Day for Clients
8:30 AM
October 13    Fall Luncheon at Morris Park Country Club
11 AM – 1 PM
November 10   Let Love Shine  Time TBD
Click on the Newsletter Link for more details!

Opening Day
for Clients

August 10
8:30-10:30 AM
Save the Date
Discover what's new
Explore the Clothing Center
Learn about the Christ Child Society
Celebrate the 75th Anniversary!
Community Open House
Thursday, August 4
4:00 to 6:30 PM
Ribbon Cutting at 4:30
Enjoy hors d'oeuvres and drinks while touring the new Clothing Center
More News and Events here!