The Christ Child Society Scholarship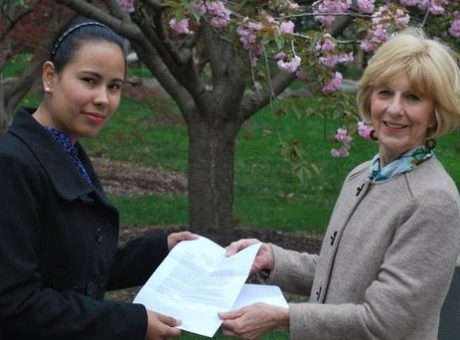 The Christ Child Society has made two $1500 scholarships available each year since 2011.
Criteria and eligibility requirements include:
* Awarded annually to provide educational expense assistance up to $1,500 per school year up to four (4) years to a parent/guardian currently or formerly assisted by the Christ Child Society.


* Applicant must be a resident of St. Joseph County, IN.


* Applicant must be a high school graduate or has earned a GED equivalent.


* Applicant is currently enrolled or successfully admitted to a college/university or accredited vocational certificate program with in-person or online coursework.


* Applicant intends to enroll in six (6) credit hours or more or the equivalent during the school year.
* Finalists for CCS Scholarship will be required to provide a high school/post-secondary transcript upon request.
* Applications must be turned in by February 16, 2022.
* Scholarship may be renewable, depending on academic criteria and renewal application.