The 2021 Let Love Shine Event will be VIRTUAL this year!
Let Love Shine, our largest fundraiser helps us reach our annual clothing budget of $250,000.  Our work is solely supported by our community with no government grants or United Way funding.  Please consider donating or becoming a sponsor so we can continue our mission. 
*See below for information detailing sponsorship opportunities.* As a donor, know that 100% of the profits raised go directly to funding our programs.
---
Choose Your Sponsorship Type Below
---
Details of Sponsorship Opportunities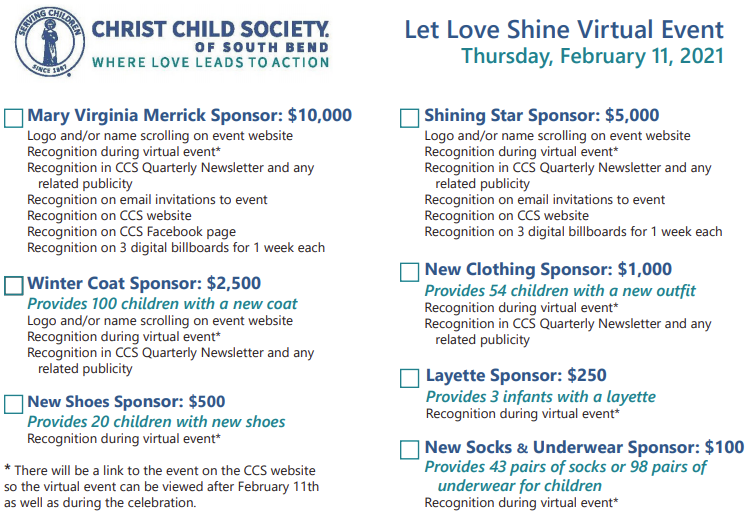 Join our Virtual Program on February 11 at 7:00 pm


2021 Master of Ceromonies - Angelo DiCarlo

* Preview auction items beginning Thursday, February 4 *
Bidding begins Monday, February 8 
and ends Thursday, February 11 at Midnight

Click to register, bid, donate and join the online event

For more information email info@christchildsb.org 
or call (574) 288-6028.